The Year 7-9 sub school of Timbarra College P-9 has a strong focus on academic achievement particularly in the areas of English, Maths and STEM whilst using modern technology as a key learning tool. We offer a comprehensive range of subjects to provide a sound foundation in each of the learning disciplines.
We engage students in the learning process, challenge them to take responsibility for their own learning, and encourage them to strive for personal excellence. We strive to cater for the needs of students across the entire ability range by providing opportunities to highly academically able students as well as learning support programs.
Our secondary curriculum is systematically designed using the Victorian Curriculum and organised under four broad areas: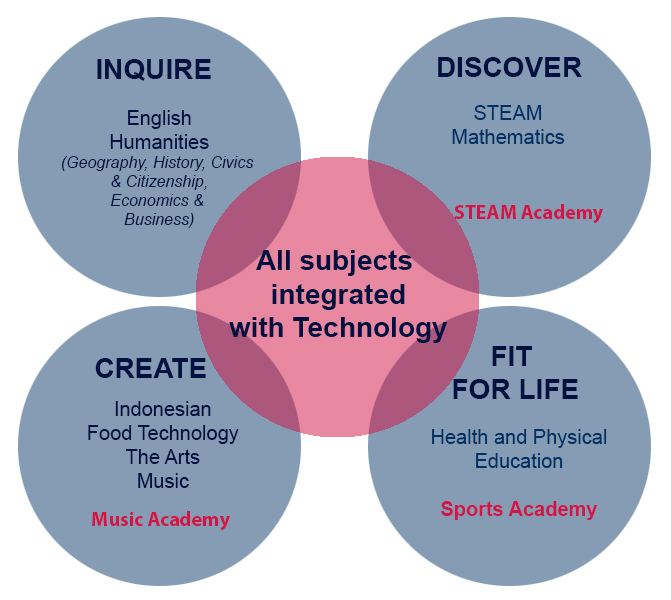 Students in Year 7-9 are also offered extra curricula activities throughout the year to support their academic learning. These include:
Music Academy
Sport Academy
Secondary Choir
Creative Minds Art Festival
Inter-school Sport
Athletics Carnival
Running Club
Camp
Various Incursions and Excursions
Year 9
Students in Year 9 are offered a comprehensive array of electives to help prepare and to make informed decisions with regard to their studies in the later years of schooling. Below are the current 2023 Year 9 electives offered at Timbarra College P-9.
Students in Year 9 are guided through an interactive platform, by Morrisby Testing, to help make informed decisions about subject selection, senior schooling choices, careers and apprenticeships.