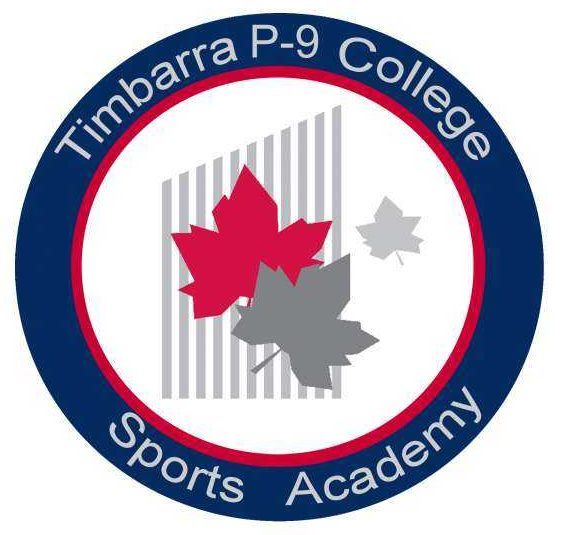 The Timbarra College P-9 Sports Academy offers our students in Years 5 -9 a unique opportunity to participate in a specialised sporting program focused upon strength, conditioning, training and match play. The program teaches students the skills required to be a lifelong athlete.
The Program
Students selected into the Timbarra College P-9 Sports Academy will train within their chosen sport for 90 minutes each Wednesday afternoon by an external Head Coach and assisted by Timbarra PE staff. Students will also be required to attend two lunchtime fitness sessions a week run by a sports science team, Iron Tribe. Students will also have the opportunity to participate in matches amongst other schools within the South-East region. The following disciplines are offered:
AFL (Years 7-9)
Soccer (Years 5-9)
Basketball (Years 5-9)
Netball (Years 5-9)
Martial Arts(Years 5 & 6)
Aims
High performance conditioning, skill training and match play
Develop advanced skills, knowledge and understanding of the sport
Promote and enhance self-discipline, goal setting, time management and leadership through participation and team experiences
Iron Tribe
Strength and Conditioning Training
Iron Tribe will provide a professionally structured high performance program aimed at developing body awareness and body control, reducing susceptibility to injury and improving overall sporting performance. The key focus areas are to teach proper running mechanics, jumping mechanics, landing mechanics, muscle activation techniques and educate our students on how to look after their bodies to prolong playing careers well into their adulthood.
AFL Academy
Dean Rice- Head Coach
Dean Rice was a mainstay of the Blues' 1995 Premiership team and a real asset to the club throughout his 118 games. He also played 116 games at St Kilda. He has held many senior coaching positions as well as holding a number of senior positions with AFL Victoria in junior development, training and education. Dean was the football development manager in the AFL Yarra Ranges and the AFL South East football development manager. Dean is currently an assistant coach for the Swans AFLW team.
Basketball Academy
Nick Mihai- Head Coach
Nick has played and coached basketball for 25 years and is currently working across Basketball Victoria and Casey Basketball Association in a dual-role. He works as a full-time coach for Casey and continues to develop the junior stars of his home region.
Soccer Academy
Lou Kastner- Head Coach
Lou has an extremely vast experience as a player and coach. He holds a United European Football Association B Coaching Qualification and an Australian B License coaching qualification. He has held various coaching roles from Melbourne Victory Goalkeeping Coach to Victorian State under 16 Team Coach. Some of the players he has developed include: Vince Grella, Simon Colosimo, and Kevin Muskat.
Martial Arts Academy
Tom Andrews- Head Coach
For over a decade Tom has been actively involved in Martial Arts such as Brazilian Jiu Jitsu, Muay Thai and Mixed Martial Arts. He has coaching experience at Evolve Dojo and 7 Elements Mixed Martial Arts. He is currently a member of Team Sparta under Vik Grujic. Tom is an active Mixed Martial Arts competitor. He currently holds a Brazilian Jiu Jitsu Brown Belt.
Netball Academy
Sara Duncan- Head Coach
Sara Duncan has played Division 1 VNL Netball with Peninsula waves for 11 years. Sara has been coaching Netball for 15 years and is currently working through her intermediate level Netball accreditation. She is the current coach of the B grade team for Tooradin Netball club.
Sports Academy Expression of Interest Form